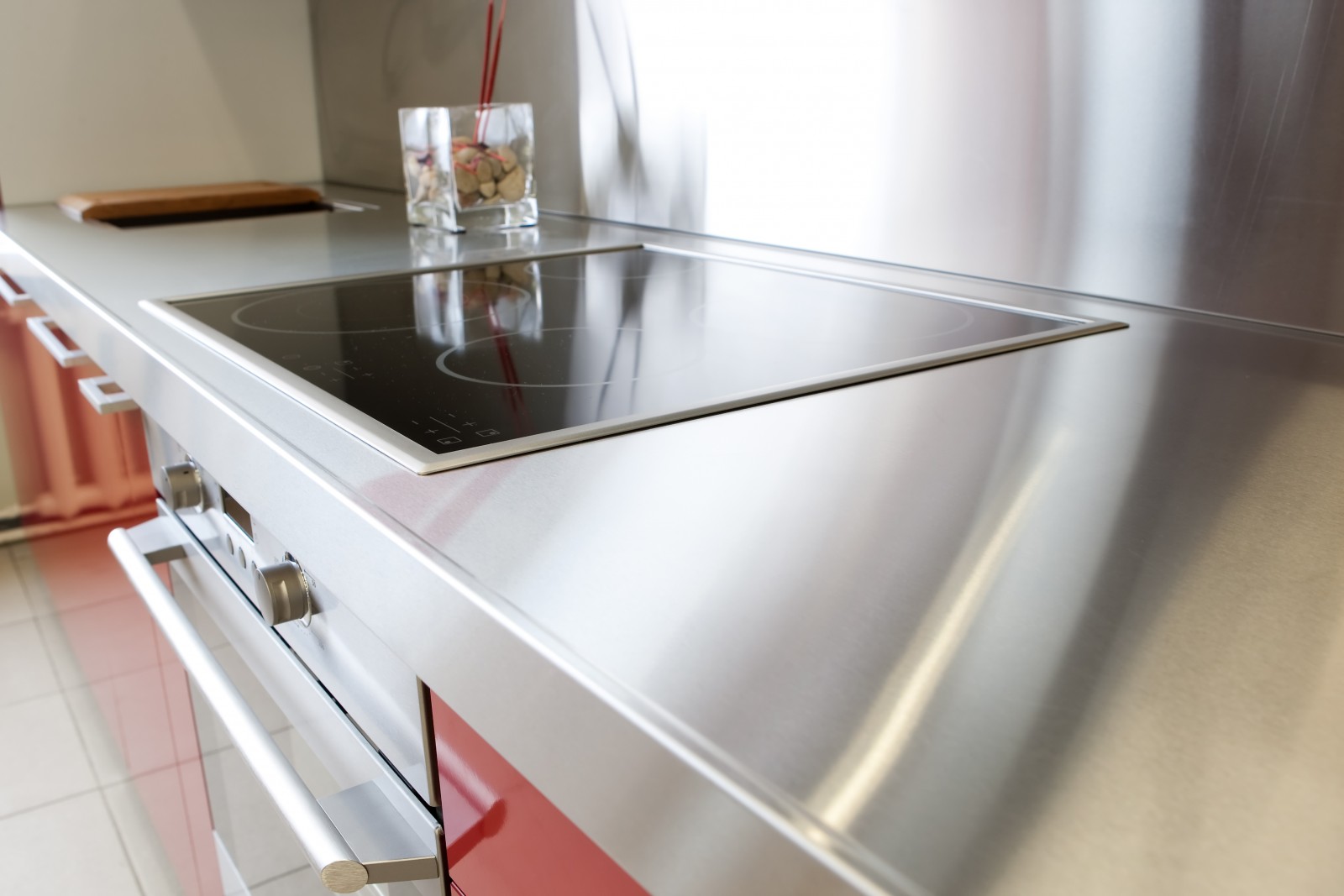 Ask 10 homeowners how they feel about their smooth surface cooktop, and you'll hear 10 different answers. We've gathered these pros and cons to help you decide for yourself.
You're determined to buy a new range, but the decisions never seem to end: Gas or electric? Standard or commercial-style? Do you need convection cooking? How about a warming drawer?
One especially important choice you'll need to make concerns your cooktop: Do you want traditional burners or a smooth surface? This decision affects not only the way your range looks but also how you'll cook on it and how you'll clean it.
All but the least expensive electric ranges now feature smooth, ceramic glass cooktop designs rather than traditional coil burners (the price jump from entry-level coil-burner electric ranges to those with smooth tops is roughly $150).
Smooth, sealed-burner designs are also available on many gas ranges. You may hear sales clerks refer to these models as "gas on glass." Smooth surface gas cooktops are also available in stainless steel.
Ask 10 homeowners how they feel about their smooth surface cooktop, and you'll likely hear 10 different answers. That's why we've gathered these pros and cons, so you can decide for yourself.
Pros
The smooth cooking surface is easier to clean after a messy meal. Sauces can't drip into crevices, and crumbs can't fall into crannies.
The ceramic cooktop's design is sleek and can easily make your kitchen look more modern and updated.
Because the surface is flat, with no protruding burners, a ceramic cooktop can double for counter space in a pinch.
Cons
You must use specialty cleaning products to avoid damaging the smooth ceramic surface. And don't be fooled, with even with the right products, some burned on messes are nearly impossible to clean.
Ceramic cooktops aren't exactly fragile, but they can be scratched or cracked if a pan (or anything else) is dropped on the surface. Replacing the entire cooktop can cost upward of $1,000, while replacing just the glass may run $300 or more.
It's pretty easy to tell when a traditional electric coil or gas burner is turned on. With a ceramic cook top, it's not nearly so simple to tell. You – or more likely, a child – could easily be burned by touching a smooth surface cooktop that hasn't adequately cooled.
It is important to note that not all smooth surface cooktops are created equal. Several manufacturers, for example, now offer induction cooktops, which use a magnetic field similar to the way your microwave oven works. A magnetic pan is used, and, underneath it, a magnetic field is created that transfers heat to the pan instead of the glass cooktop itself. These induction cooktops, which cost upward of $3,000, allow for more even distribution of temperature for even cooking.
In January 2012, Thermador took induction cooking a step further with the introduction of its Freedom Induction cooktop. The full-surface induction appliance uses mapping interfacing that recognizes cookware size, shape and position to deliver heat without boundaries. The cooktop is built with 48 individual 3-inch induction heating elements below its surface and can accommodate a pan as large as 21-by-13 inches.
Source: zillow.com